Laboratory For Medical and Laboratory Technician Course
BLOOD SAMPLE COLLECTION ROOM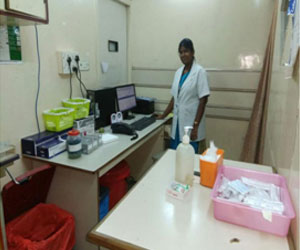 Blood sample collection room is well equipped for patient safety and comfort-all samples are barcoded
Also we have separate place to discard biomedical wastes to prevent environmental hazard.
HEMATOLOGY DEPARTMENT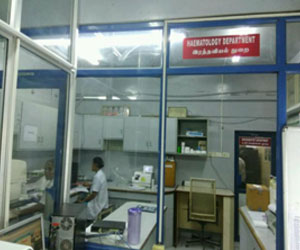 Haematology department is equipped with automated instruments 3 part and 5 part analyzers.
Department is spacious and facilitated for quality of diagnostic services.
We have certified DMLT Technicians for 24 hours.
BIOCHEMISTRY DEPARTMENT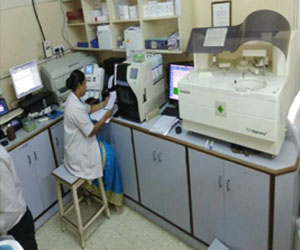 Our biochemistry department is equipped with advanced auto analyzers
Equipments are regularly calibrated and reports intimated when critical.
Department is manned by M.SC and B.SC staffs.
MICROBIOLOGY DEPARTMENT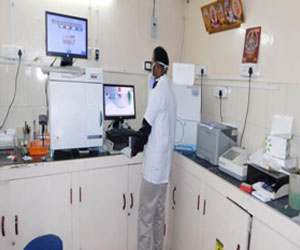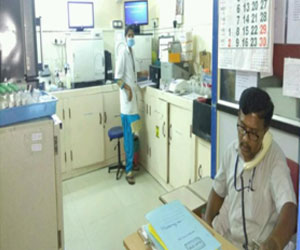 Our MICROBIOLOGY department is manned by qualified M.Sc and B.sc MICROBIOLOGIST for 24 hours.
Automated CLIA / Gene Xpert / Culture Analyzers / ELISA readers are present
All are integrated with our HIS
HISTOPATHOLOGY DEPARTMENT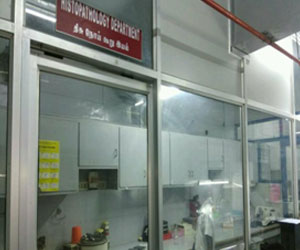 Histopathology department is manned by Qualified pathologist and Technicians.
Histopathology department has separate grossing and slide making instruments and techniques